Every year we book hundreds of American military and DOD families on European cruises – and save them money!
Here's why you should book your cruise with us:
Our rates are lower than the cruise lines' lowest rates.
We add a military discount to every cabin in your group!
You pay in dollars, not Euros.
Our knowledgeable, friendly American cruise agents are available 7 days a week, 15 hours a day!
We will monitor the rates after you book, and if a lower rate becomes available to you, we will re-fare your cruise to this new lower rate!*
We offer a discount on travel insurance, that includes FREE TRAVEL INSURANCE FOR KIDS!
We've been in business for a looooong time. Many thousands of military families know and trust us and you can too.Want to go from Germany to a cruise port in Southern Med? Here are your options!Our rates are lower than the cruise lines' lowest rates.
We add a military discount to every cabin in your group!
You pay in dollars, not Euros.
Our knowledgeable, friendly American cruise agents are available 7 days a week, 15 hours a day!
We will monitor the rates after you book, and if a lower rate becomes available to you, we will re-fare your cruise to this new lower rate!*
We offer a discount on travel insurance, that includes FREE TRAVEL INSURANCE FOR KIDS!
We've been in business for a looooong time. Many thousands of military families know and trust us and you can too.
---
For American Military stationed in Europe: we have access to all Norwegian Cruise Line's Europe cruise deals. Our website only displays US deals.
Contact us to compare with European offers.
---
Click on the destinations below and enjoy seeing all the amazing options!
Then book online, or contact us for assistance.
Military and Veteran Discount Cruises to Europe
Please note: the rates shown on our website are already discounted below the cruise lines lowest rate – except for balcony cabins on MSC. We can add an extra discount to the online rate if you call us to book those cabins.
*The cruise lines allow us to do this if it is before your time of final payment and you did not use a non-refundable fare code.
---
Use the blue box search tool or click on the links above for the different European destinations to see all your options.
If you have more than 4 people, you will likely need more than one cabin since most cruise ships have very very few cabins for 5 or more.
IF YOU NEED MORE THAN ONE CABIN – book one cabin at a time.
If you need more than one cabin, price the cabin with the most number of people first (max is 4 people in most cases).
EVERYONE counts, so make sure you enter kids and infants too!
Call or email us if you want us to look for a cabin that can hold 5 or more.
Once you've found the specific ship and sail date you prefer, you can book online or if you prefer, you can call or email us so we can help find multiple cabins or assist in any way.
Our toll-free number is 866-964-5482 or if you cannot call toll-free, our local number is 256-485-6792 or you can skype us at "mycruiseclub." You can also submit your booking request here!
We used Google maps to see how far all Southern cruise ports are from Stuttgart. If you're not in Stuttgart, we suggest you use Google Maps or Rome2Rio, so you can get directions and travel times from wherever you are!
---
Are there any cabins that hold 5 people in Europe?
Yes! Here is the complete list of ships sailing in Europe as of January 2018. Our website generates cabins for up to four people, so if you are interested in booking a cabin for 5 you will need to call us at 866-964-5482 or email us.
Cabins for 5 and connecting cabins sell out before anything else!
Just in case- here are the most affordable Spring Break options for a family of 5!
If a cabin for 5 is what you need, it is best to book at least a year in advance, otherwise, your only options will be the more expensive suites or getting two cabins. The most consistently inexpensive cabins for 5 in Europe can be found on Costa's ships.
There are water-slides, shows, and kids clubs on all of these cruise lines. Kids 11 and under sail free as the 3-5th passenger on almost all MSC European sailings. Costa, Norwegian, Princess, Holland, and Royal Caribbean also occasionally have promotions where the 3rd and 4th passengers sail for free.
Price Key:
$- prices are usually under $5,000 for 5 on a 7-day sailing – see Costa
$$- prices are usually under $7,000 for 5 on a 7-day sailing- see MSC, Holland, Royal, and Celebrity
$$$- prices are usually over $7,000 for 5 on a 7-day sailing – see Norwegian, Disney, and Princess
*Prices and availability are subject to change. While we can give you a range to help guide you, the cruise lines ultimately set the price and they may differ from what you see here.
Where do cruises from Southern Europe go? What are my destination options?
The cruise industry has segregated all Southern Mediterranean cruises into four categories:
However, since the Canary Islands are near the Western edge of the Mediterranean, there are many cruises that include stops in the Canary Islands and Western Med.
And, most Eastern Mediterranean cruises stop at a port in Turkey, Greece or the Black Sea.
If you want to go to places that are located on the LEFT or WESTERN side of the boot of Italy (Rome, Naples, Sicily, Tunisia, Palma de Mallorca, France, Spain, Portugal and Casablanca, then what you want is a WESTERN Mediterranean cruise.
Cruises that go to the Canary Islands also include the Western Caribbean ports of: Genoa, Savona, Rome, Naples, Naples, Palermo, Messina (Sicily), Livorno (Tuscany); Marseille and Toulon (South of France / Cote d'Azur/ Provence), Monte Carlo; Barcelona, Valencia, Malaga, Tunis, Palma de Mallorca, Ajaccio (Corsica).
If you want to go to Venice, Croatia, Greece, Turkey or Israel, those destinations are Eastern Mediterranean and you should click on those links.
Cruises to the Eastern Caribbean and Turkey, Greece and the Black Sea include the ports of: Venice, Bari, Trieste (all in Italy), Dubrovnik, Split, Koper and Kotor (former Yugoslavia, now Croatia, Slovenia, Montenegro), Katakolon, Corfu, Santorini and Mykonos (Greek Islands), Athens; Kusadasi, Izmir and Istanbul (Turkey).
If you want to cruise to Spain AND Greece, read this!
Since Spain is on the far western side of the Mediterranean sea, and Greece is on the far eastern side, they are too far apart for a cruise ship to travel in 7 days!
There are some cruises that go to both destinations, but they are 10 to 14 days long, and usually start at one side and end at the other side of the Mediterranean. so if you drive to the departure port, the cruise will not END at that port. So you'll need to train or fly all the way back to your car and that adds considerably to the cost of your cruise.
Cruises that begin and end at the same port are called – round trip – just like an airline ticket that you book with a return flight to the same destination you started from.
Cruises that do not start and end at the same port are called OPEN JAW cruises. Those cruises are usually priced lower than roundtrip cruises, as they are less desirable to all the folks who are planning on driving to the cruise departure port.
However, an open-jaw cruise allows you to see the maximum number of different ports of call/ cities/ destinations.
And there is a train station in every port city in Europe, so it will be relatively easy and affordable for you to get back to your military base anywhere in Europe.
How could you get from Stuttgart to Venice to depart on your cruise, and then back home from Savona where the cruise ends? We've done the research for you- click here to read about all your travel options to and from European cruise ports.
Are there cruises in which kids cruise free in Europe?
Be sure to contact us if you're looking for a cruise in which kids cruise for free – as new ships and dates are announced all the time, and often the website pricing will not reveal the correct kid-free price!
If you're a military family in Europe you're in luck, as kids age 11 and under cruise for free on many MSC CRUISES in Europe, (when they are the 3rd and 4th person in a cabin)!
Kids ages 12-17 pay a very reduced rate, sometimes as little as $99 each!!
MSC is a top-tier, large Italian cruise line and most of their sailings are in Europe. So if you're in Germany or Italy, it's likely you won't have to fly to an MSC cruise departure port.
MSC has a complimentary kids and teens program with all sorts of fully supervised activities in secured areas starting from early in the morning until late in the evening.
Kids are free on select sailings only. Unfortunately, Christmas cruises and cruises on new ships are excluded.
NOTE – there is an additional military and veteran discount available that is often NOT shown in pricing on the website except on inside and oceanview cabins which are already discounted on our site.
So this is what you should do:
Go to the MSC cruises page,
CALL US to check for a lower rate applied to the cruise of your choice only if you want a balcony or suite – 866-964-5482.
Norwegian also has the 3rd/4th passenger free as one of it's Free At Sea incentives on select sailings.
Costa has kids free as a capacity-controlled promotion for select cabins on select sailings. Capacity controlled means that once they sell enough cabins, the promotion is over. Move quickly with this one!
Occasionally Kids are free as the 3rd/4th passenger in Holland's flash fares.
For right now – that's it! No other cruise lines are offering any kids cruise free deals. However, we know you want that. So we're constantly on the lookout for it and all other great cruise deals and will let you know as soon as we know.
Want to go from Germany to a cruise port in Southern Med? Here are your options!
Click on one of these links to see a map showing the cruise ports in:
Southern Europe or Northern Europe
Which Southern Europe cruise departure ports are closest to you?
What's the drive time in a car? What are the other ways to get to my cruise departure port?
Since most of you are in Kaiserslautern (K-town) or Stuttgart, we've prepared a detailed list of transportation options from southwestern Germany to cruise ports in the Southern Med.
Driving your own car
Rome and Barcelona are about a 12-13 hour drive from central Germany. Naples is 15, Marseille is 9. So for those ports, flying or training it may be easier for your family.
This is a good option if your cruise departure port is GENOA, VENICE, SAVONA or LA SPEZIA. Those ports are all around 8-9 hours by car from central Germany.
We used Google maps or Rome2Rio to see how far all Southern cruise ports are from Stuttgart. You can get directions and travel times from wherever you are!
Genoa is 6 hours and 45 minutes
Savona: 7 hours
La Spezia: 7 and ½ hours
Venice: about 7 hours
Trieste: 7 hours
Rome: 10 and ½ hours
Bari: 13 hours
Barcelona: 11 hours
Naples: 13 and ½ hours
Messina: 18 hours
Palermo: 19 and ½ hours
Valencia: 14 hours
Malaga: 20 hours
---
There are convenient and affordable parking options at all those ports which cost anywhere from 65 to 95 Euros.
See our cruise port info and parking page for more details.
Train
Our recommendation for travel from Germany to Venice or Milan is the German train company, DB Bahn,
You can get an ICE (intercity express) train from Stuttgart to Venice Italy for as little as 79 Euro and the trip will take 9 hours. These trains go up to 180 mph!
K-town to Marseille by train is only 7 hours and $124 pp (unless it's a holiday or peak travel time). This makes Marseille the fastest and most affordable port to access by train.
K-town to Milan takes 8-9 hours and costs 83 E on the Bahn.
Stuttgart to Milan takes only around 7 hours and costs 53 E.
(These were the prices for the second week in April when we checked in January, but of course, prices for other dates may differ.)
We recommend using Milan as a midpoint if you're going to an Italian port.
From Milan, take the Italian train line, Italiarail, to your Italian cruise port.A ticket from Milan to Venice or Genoa is only $13!
Time by train from Milan to port cities in Italy:
One and ½ hours to Genoa
Two hours to Savona
Only 2 and ½ hours to Venice.
Only 3 hours to Rome or Ancona.
Four hours and 40 minutes to Naples.
Seven hours and 45 minutes to Bari.
Train from Venice to Genoa is 4 and ½ hours, and costs $80, for folks who did the open jaw cruise from Genoa to Venice.
The TGV high-speed French train runs from Germany through France to Marseille, so if you take the train you can get to the port of Marseille in just seven hours. Driving will take about an hour longer.
To see all cruises departing from a specific port – use this map of Southern Europe departure ports, or this map of Northern Europe departure ports.
Click on the name of the port, then use the table below the map to select the month you'd like to depart from that port and the destination – to see a list of all your options.
3. BUS
European bus lines: Sena, Baltour or Eurolines
A bus from Stuttgart to Milan only takes 6 hours and 15 minutes and costs $65 or 45E.
Mannheim (near K-town) to Genoa takes 11 and ½ hours and only costs $83
Munich to Rome, by bus, departing at 4 a.m. arriving at 18:45, only 110 Euros.
4. Flights
If you are a military couple taking a cruise and have the money to fly, there are direct flights from Frankfurt to Bari, which is far enough away from Germany that cruise costs might even be more affordable!
First, you'll need to know which airports are within driving distance of you.
Below are listed driving distances from K-town to cities in Germany with airports.
Frankfurt Hahn – 1 hour and 15 minutes north
IMPORTANT NOTE ABOUT FRANKFURT AIRPORTS
There are TWO airports that have Frankfurt in their title, but the HAHN one is actually 1 and ½ hours west of Frankfurt, and it is the one used by Ryan Air.
Other main airlines will use the MAIN Frankfurt airport located in Frankfurt, about one and a half hours northeast of K-town.
Baden-Baden – 1 hour 40 minutes south
Strasbourg, France, 1 hour 50 minutes
Cologne – 2 and ½ hours north
Dusseldorf – 2 and ¾ hours north
Nuremberg – 3 hours east
Brussels, 3 hours and 20 minutes (same as airport near Munich)
Memmingen – toward Munich, southeast, 3 hours, 20 minutes
Dortmund – 3 hours and 15 minutes north
Munster, 3 hours and 45 minutes north
Leipzig, 4 and ½ hours northeast
Bremen – 5 hours due north
Hamburg, 5 and ½ hours north
Berlin, 6 hours
Need a flight to Genoa? The closest airport from K-town with direct flights on Ryan Air to Genoa is Brussels.
If you're planning on flying Ryan Air, READ THIS: Ryan Air is notorious for having additional fees for everything, including steep fees for luggage. No checked baggage is free! Click here to see a complete list of luggage charges.

Basically, plan on paying an additional 45 E per checked bag, and it better be under 20k, as you'll get charged an additional 10 E per kilo of overage.
We found a useful site, called Rome2Rio, that will instantly give you supplier and cost options for driving, bus, train, and fly between destinations. See here, https://www.rome2rio.com/
May we suggest:
If you can spare the time, you may want to consider getting a hotel in Milan for one night on the way to your cruise.
If you got on an 8 a.m. train in Germany, you'd arrive in Milan in the mid to late afternoon.The next morning you could get up leisurely, see a bit more of the city, and then take a train to the city of your cruise port.
That way, if there is some hiccup in your travel plans, you'll less likely to miss the boat! And Milan has the most stunning cathedral I've seen in all of Europe. Just something for you to consider.
We hope this helps you find the best option for travel to your cruise port!
We can't book these travel options for you, but booking them yourself via the Internet should be easy enough.
We'd be interested in hearing how your trip to port worked out for you if you would recommend your mode of travel to other military families in Europe.
Unable to call toll-free numbers from overseas? Call us at 256-485-6792 or skype us at mycruiseclub. In Italy? Call us locally at 0418520050 or use the Ring Me button below and we'll call you anywhere in the world!
Like us on Facebook to get notified of the best military cruises deals as they happen! See our top-10 cruise deals.
Great cruise advice from a military spouse!
Military spouse, Raquel Thiebes, is a cruise enthusiast! She just wrote a great review of the MSC cruise she took recently. Here's a tiny excerpt:
We just got back from our last MSC cruise in the Western Mediterranean a few weeks ago, and I thought I would share some tips! One of my moderators also returned from her trip on Costa and has some helpful hints below as well. Some of our advice you can apply to the other cruise lines as well. Knowledge is power, right? I've taken a few notes and thought these could help the next person:
Drink packages. Do the math, period. They will try to cajole you and convince you to go with the most expensive package. Do keep in mind that water, tea and coffee will ALWAYS be available 24 hours up in the buffet restaurant on MSC.
If you're considering cruising Europe on MSC or Costa, you'll get a lot out of her articles and suggestions.
---
Use the links below to search by destination:
Eastern Mediterranean: Eastern Italy, Croatia, Turkey, Greece, Santorini
---
Western Mediterranean: Western Italy, France, Spain, Tunisia, Corsia, Malta, Palma de Mallorca
---
Military Spouses reviews of Costa – April, 2017
Heather Stinson
We just returned from our third cruise-first time on Costa (the Diadema). I originally booked because I received a phenomenal deal, but then was skeptical because of things I had read online. I will tell you, most of the negative things I read were WRONG!
Firstly, we are a family of five, so our previous experience has been with two cabins-Costa's cabin for five was a HUGE selling point, and it worked so well for us.
We had an oceanview room, two upper bunks, and they rolled another bed in for under one of the top bunks. The cabin also had two bathrooms-one with a toilet, shower, and sink; the other had a bath/shower and sink. It worked perfectly for our family (two teenage girls who like to primp).
The staff on board was very helpful, despite what we heard. I will say they were different-just meaning they weren't "in your face" pushing services on you-but if you needed something, they did everything possible to help.
Booking excursions was so easy-the ship had multiple kiosks on board where I could chose and print my tickets.
The food was good-typical European cruise food-on par with our previous experiences. There was a hot breakfast served in the restaurants every morning, and euro breakfast at the buffet. Every night, there were multiple options for dinner, and the restaurant food was delicious.
Every night on board there was a show, and every day there were multiple events to keep all ages entertained. My teens liked their "teen club", and my five-year-old had a good time in the squok club.
Overall, I would say Costa is an excellent value, especially for those who don't want to spend a fortune for a memorable experience! When booking our next cruise, we won't hesitate to go with Costa.
---
Ericka Panlaqui-Zuñiga
My husband and I with our 2 yr old went to a cruise with Costa exactly a year from now. It was our very first cruise.
I've read negative reviews about Costa but we still went for it because we were given an awesome deal. I was very skeptical at first since it was our first time and with a toddler in tow. But man oh man! I was soooo impressed with everything since day one!
We were in Costa Delizioza, and had a blast the whole time, we didn't even want to embark the ship! The food wasn't bad, there's a buffet for bfast, lunch and dinner. There were days we opt for the sit down restaurant; the service, crew and food did not disappoint. We did the formal dinner almost every night and we're treated like a king and queen by our designated server.
Our room was cleaned and immaculate every time we came back in it. They had live shows and programs going on every day. My daughter even got to meet Peppa Pig and had lunch with her! How cool was that! We never had any issues the whole time.
The only thing I could probably suggest that they can improve on is the way we had to get in line to get a ticket for some stuff and when we had to pick up our passports at the end of the trip was a little hassle. Overall it was an amazing experience, we always recommend it to our friends and we can't wait to get on our next cruise with Costa!<
---
Sara Mendenhall
We just returned from our cruise on Costa Diadema. This was our first cruise ever with any cruise line for my family.
I had set my expectations pretty low because of all the negative reviews. I would have to say without a doubt this cruise was great!!!
The food was delicious! The buffet for breakfast and lunch had a big variety of Italian/European dishes, with pretty fresh fruit.
The sit-down dinner meal was a nice selection of finer dining food and it all tasted great! We did the restaurant dining once for breakfast to order hot eggs, but we preferred the buffet breakfasts mostly because it is a quicker option in the morning.
We only did one boat excursion in Marseille we went on the Aix-en-Provence tour, it was a nice walking tour with some free time at the end to explore/shop. I do wish we had more time there but it was only a 1/2 day tour option.
At all the other ports we explored on our own and all the ports had information booths available with maps and some with last-minute tours that you could go on. Also, we pre-booked a Rome all-day tour with All around Italy which was great!
The staff and service were very helpful when you asked and needed it. They were never pushy or constantly asking if you needed something.
The cruise boat was super clean. They were always cleaning it, I saw deck crew cleaning throughout the day.
It is a full European cruise experience, which you should expect since you are cruising in Europe. I would cruise with costa again a heartbeat! We are already talking about next spring break
---
Military Spouse reviews of MSC cruise line
Denis Q. My wife and I have traveled with MSC on many cruises and been on the Fantasia, Splendida, Musica, Poesia, Preziosa, and have just over a month ago come off the Divina after a 20-night cruise starting from Miami finishing up in Rome.
We have enjoyed every cruise that we have had with MSC. The quality of the furnishings is second to none, the decor has been tastefully selected and the staterooms are far more superior than other cruise lines that we have traveled on.
We were very happy with the quality of food in the buffet and in the dining rooms and also the selection of drink packages.
In a nutshell, MSC gives value for money, a great selection of cruises around the world, and beautiful Ships
Stephanie F. – military spouse in Germany – "We've been on five cruises with MSC and they are by far the best! We did 2 in the Mediterranean, one to Green and one to Istanbul. We absolutely love this cruise line."
Krista L. – military spouse in Europe – "We have cruised twice on MSC….the Fantasia was amazing."
Paul W. – from Baltimore – "It was funny, once the staff heard you were American, they treated you different than the Europeans. They were outgoing and jovial. Many staff members approached me to ask if everything was ok, and if I needed anything. They made me feel very special."
Heather B. – from Virginia – I've been on many cruise ships, but the Divina is the chicest and beautiful. Even the other cruisers were a beautiful crowd. Be sure to find the ethnic section of the buffet. It was my favorite place for lunch. When I cruise MSC again, I've got to do the Yacht Club.
---
Military Mom's review of MSC Splendida
If you're a military family in Europe trying to decide which cruise to take, you should see this.
It's a military mom's review of her family's cruise to the Western Med on the MSC Splendida.
It's so helpful! She talks about the room, the food, what to do in port, the drink packages, the kids clubs, etc.
We figured many of you would be interested in every word she had to say, so we're posting the entire review below.
And, she even let us post some of her pictures. Thank you, Kacie Rosario!!
Read Kacie's review below:
The MSC Splendida was our first cruise! We had read some reviews on MSC, and it almost changed my mind, but we decided to test it out ourselves.
We could not have asked for a better experience! From the staff, the food, the amenities, and the ports of call – it was our best vacation yet.
We really enjoyed the ease of cruising and the relaxed atmosphere of the ship. There was always something to do, but if you just wanted to relax – there are plenty of places for that too!
Everything was well organized and ran smoothly – from embarkation, the excursions, dining services, and disembarkation. We never felt like we were rushed, crowded, or pressured. When we did have questions the concierge was always helpful.
It was also nice that everything was taken care of, by Mitch, before we cruised. He had our crib booked in our room, our tickets e-mailed to us, and even signed us up for the excursions that I wanted to do.
I was a nervous first-time cruiser and Mitch was great about promptly answering my dozens of emails.
We also enjoyed the dining experience onboard. Every night you have the option to enjoy a seven-course meal, and it does not disappoint. I consider myself a picky eater, and there was always something I enjoyed. The wait staff also goes above and beyond to make you feel welcome.
We have a two-year-old and I was really nervous about bringing him into the dining room and getting those annoying stares, but the staff was so accommodating and understanding – as were our fellow diners.
We also decided to go with the Cheers package which allowed us unlimited drinks (beer, wine, soda, and water) during dining hours – which was a great purchase for us, and we certainly got our money's worth! The buffet was also great for breakfast and lunch. They had a wide variety of options and the service, again, was phenomenal.
Our room was fantastic and far exceeded our expectations. From the reviews, I was expecting a tin shoebox, but our room was large enough for two adults to relax, and a toddler to run around.
We had a great view from our balcony, and it was nice to sit outside while we were arriving and leaving a port. The room service visited twice a day and was always quick to offer assistance.
We looked around the kid's area, and we would have taken advantage if our son was older. The groups would come into the buffet at times and always seemed like they were having so much fun. It looked like they had costume days and plenty of arts and craft activities.
Even though we didn't specifically use the kids club – the ship itself was very kid-friendly. There are plenty of wide-open spaces where we could 'run off' steam, or enjoy the views.
We enjoyed all of the ports of call – the only complaint I have is that we could not spend ALL day at some! We chose to do two excursions through MSC (Tunisia and Palermo) and we did the rest on our own.
We did utilize a shuttle through MSC at two of the ports, which was a great deal – it gave you a cheap and reliable way to the city center, but allowed you to still explore on your own.
Tunisia and Rome were our ultimate favorite ports.
I would suggest doing an organized excursion in Tunisia – especially if you have children. Tunisia is fantastic, but a bit overwhelming. For us, it was nice to just sit back, relax, and let the tour guide take us to all of the amazing sights.
I would also suggest porting out of Rome so you can extend a couple of days on the front or back end of your cruise. We opted for this planned and it worked out great for us. There is just too much to see in Rome!
In every port, we ate at an authentic restaurant in that city or country. It was great to experience new things and we had fun tracking down the right place! In Barcelona we ate tapas, in Palermo a traditional Sicilian restaurant, in Rome, we had plenty of pizza, in Marseille we had beignets, and in Tunisia, we enjoyed some amazing local coffee. I would suggest just getting out and enjoying the culture and surroundings!
---
She's spent 214 days over the last four years on cruises to Europe and the Middle East
---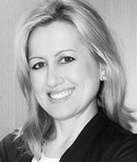 Our interview with Jennifer Hicks will inspire and enlighten you!
Jennifer, when did you take your first cruise?
My first cruise was July 2009. It was a four-night Baltic Sea Cruise to Stockholm, Tallinn and St. Petersburg.
Was it love at the first cruise? Or did you develop an appreciation for cruising as you got older or went on more cruises?
I used to think that cruising was just for the retired set. Then I started seeing beautiful photos in my travel magazines of cruise ships in lovely places like Santorini (Thira) and Venice which got me thinking that perhaps I should look into it.
My husband took some convincing to book that first cruise but now he loves it as much as I do.
How many cruises have you taken in your life?
I have taken 20 cruises on seven cruise lines and spent 214 nights at sea. My trusted travel agent is Mitch at Military Cruise Deals. My husband is a civilian with the US Navy, and Mitch finds the best deals while providing superb service.
Obviously, there are many travel choices that you could have made, yet you've chosen to take a cruise at every possible opportunity. Why do you keep choosing to cruise?
There are so many reasons! I love the fact that we can have family time, personal time and a couple of times on board.
I love being waited on in the dining room and having a menu without prices.
I love the children's programs onboard, the evening entertainment and the many things to do.
Above all, I love visiting amazing places while only having to unpack once.
The only thing I don't love is trying to watch my weight. Everything just tastes so good.
You've mentioned that sometimes your husband is not able to go on all those cruises with you. Do you ever get lonely cruising with just you and your son?
Caleb (her son) and I have been on six cruises without my husband. He just can't get enough time off to match up with all the great deals I'm finding. Cruising is just so safe and such a great way to meet people that we're never lonely.
You've cruised on many different cruise lines:
Carnival, Norwegian, Holland, Celebrity, Princess, Disney and Royal.
After so many cruises, have you noticed major differences in the ships or cruise lines' quality, cleanliness, food, cabins and staff?
I've been on seven different cruise lines and they have many things in common. I don't see myself ever just cruising with one line. I don't have a favorite. I like to mix it up, try different menus, different cabins and different shows. They all deliver an outstanding vacation experience!
While you're officially a resident of Maryland, your husband's work has been in Europe and that appears to have influenced where you've cruise to. You've taken about a half dozen cruises that left from either Rome or Barcelona and cruised to all these Italian ports: Naples, Genoa, Livorno, Palermo, Sicily and Venice.
Did you feel like one day per cruise was not enough, so going back to these same ports on multiple cruises was still interesting for you? Where any of these ports more interesting and easier to enjoy than others?
Venice is my absolute favorite port in all of Europe. There is nothing like sailing in and out of that gorgeous city!
The exotic or unusual cruises you've taken are a cruise that started in Dubai and another that went to Haifa, through the Suez Canal and to Alexandria in Egypt. Many people are intimidated by Middle Eastern cruise itineraries such as that. Were you? What were the most interesting and enjoyable aspects of those ports of call for you?
The beauty of traveling to riskier places by cruise ship is that you know you will be well cared for. Risks are minimized and professional local tour operators give you peace of mind. The Middle East can be risky but I just didn't feel afraid on the various cruises we've taken there.
Also, my husband kept assuring me that pirates wouldn't want a cruise ship but prefer the oil tankers and smaller vessels. He was right. The pirates left us alone! Of course, we did have an escort of merchant marines and had to stay off the open decks at night.
The Suez Canal has an amazing history and is truly fascinating to cruise through. One side of the canal is green because of the waters from the Nile and the other is dry as a bone. Many people lined the canal to watch us pass through.
I must mention Petra, Jordan as being the most magnificent archeological site we've been to. I highly recommend you put it on your bucket list. We were fortunate enough to visit Petra twice and still would love to return to see more. (To access Petra, cruise to Jordan's only cruise port, Al Aqaba.)
And you took one cruise from Rotterdam that made many stops in Ireland. Many people probably haven't considered a cruise as a good way to see Ireland. Was the famously beautiful greenery of the Irish landscape close enough to the ships ports for you to be able to experience it?
Our British Isles cruise was a 12 night on Holland American Line with two of the ports in Ireland and one in Northern Ireland.
We loved this cruise and would be happy to do another of the British Isles. Waterford, Ireland was our first port in the Emerald Isle and I had tears in my eyes as we tendered into port because the gorgeous green and the live bagpipe music combined to create such a powerful effect on me.
The weather in the British Isles is unpredictable. We thought we'd have more sun in August but we had rain almost every day of the cruise. We still had a lovely time.
You've also taken multiple cruises to the Greek islands at the far eastern tip of the Mediterranean, and the Canary Islands at the far west of the Med. I'm wondering which you enjoyed most about each? What major difference did you experience between those two itineraries?
I've been to 10 Greek Isles and will add another in a month. Greece is absolutely one of the most gorgeous places to cruise.
Santorini is on almost all of the cruise brochures I get. There is a reason. Go to Santorini if you haven't yet. It is the most dramatically beautiful island in Greece. It is like my equivalent of Disneyland.
(Important note to readers! If you search on our Web site for a cruise stopping in Santorini – you'll never find it, because the official name for Santorini is Thira. Odd, but true.
The Canary Islands and Madeira (Madeira is Funchal, Portugal) are also beautiful and fascinating. Many trans-Atlantic cruises stop here on their way to the Med. I've been twice to these islands and I know I've said this before but I'd love to go back.
On the Island of Tenerife, we took our son to Loro Parque which was just as good as Sea World. It was my son's first chance to see killer whales close up. We sat right up front and got splashed. It was so much fun!
With all this cruising comes an important decision you have to make at every port of call: What are you going to do: stay on the ship, walk off and go it alone, or take a guided shore excursion?
For many people, the shore excursions can be so expensive, many people choose them sparingly – doing maybe only one or two per cruise. How about you? Do you recall anything you did at ports that were free or affordable and particularly fun?
I like to take the ship's excursions if I'm going someplace new and or know I just can't miss a certain site.
Petra, Jordan was an example. But, they are pricey and if you do every port with a ship excursion your cruise will become quite expensive.
I've found that meeting up with fellow passengers on www.cruisecritic.com is the ideal way to be part of smaller excursion groups.
On my last cruise, I joined a fun international group of 15 from Alanya, Turkey. We had a memorable day together visiting three ancient sites and having a traditional lunch. In Dubrovnik, Croatia while on a Carnival Breeze(The Breeze is one of Carnival's newest, biggest ships!) cruise we took a local bus into town, walked to the cable car, and rode it up the hill for the most amazing views. We had nice ice cream in the cafe at the top and then wandered the charming city together, stopping for photos with a man dressed as a pirate with parrots on his shoulders.
I would love to hear about some of your favorite shore excursions. In case this helps jog your memory, below is a list I made of some of the ports you've cruised to:
Istanbul – Topkapi Palace is my favorite site there.
Athens – I live here so I think everything is wonderful but you have to go to the Acropolis.
Rhodes – I loved the Archeological Museum & the Palace
Haifa – Nazareth, Sea of Galilee and Jerusalem are a must.
Port Said, Alexandria, Egypt – The Pyramids are the highlight here. I've been three times to them. Egypt has over 100 pyramids so if you can see some of the others besides those at Giza you will have a more personal experience.
Dublin – We explored the city on our own and had a lovely day.
Holyhead – (Wales) We took a full-day tour all around Wales with cruise critic friends. We loved the Caernarfon Castle.
Belfast – Another full-day tour with friends. City tour and the Giant's Causeway were terrific.
Barcelona – My favorite is Las Ramblas and the Picasso Museum.
Rome – We loved the Vatican Museum and Colosseum the best.
Naples – We used to live here so I feel like I'm home when we stop here. Go to Pompeii if you haven't yet. Also the National Archeological Museum is amazing.
Venice – Hands down my favorite Mediterranean Port. Most unique city in the world!
Malaga – I loved the Alhambra Palace. Truly fabulous! Spain has a hold on my heart and it started in Granada.
Lisbon – Gorgeous city full of lots to see. Do a city tour by hop on and off bus
Valetta – I only have been to Malta once but sometimes I long to live there. It had a hold on me from the start. I took a city tour with Disney.
Monaco – It is a fairyland where everyone seems fabulously wealthy and is super safe. You must go to Monaco at least once!
Palma de Mallorca really surprised me. It has everything one would want: history, art, great shopping, beaches, aquarium. I want to go back so badly.
You've cruised in the following Holland ships: Westerdam, Rotterdam, Ryndam and you're scheduled to cruise on the Noordam in April of this year. You have a young son whom you take along on most of your cruises. How did he feel about Holland, Princess and Celebrity? Did he feel there was enough to do and others his age to play with?
I love Holland America: they do actually have children's programs and other kids onboard. The same with Celebrity and Princess. Hats off to the cruise lines for making cruising so much fun for kids!
All of the lines we have sailed have made a huge effort to make our son happy onboard and I appreciate it! It keeps me coming back to cruising again and again. We will not cruise with a cruise line that doesn't have a children's program.
The recent incidents of technical trouble on a few cruise ships have caused some people to be nervous about cruising. Do you worry at all about something like that happening while you are on board?
I think cruising is very safe and I think people should not be afraid. It is safer than flying or driving for sure! I don't like rough seas but it doesn't keep me from cruising.
I try to ignore the negative news about cruising because these incidents are so rare and don't represent the reality of cruising to me.
What's still on your cruise bucket list?
Well, my big dream is to take a world cruise on Holland America Line. 115 nights and 30,000 nautical miles. Wouldn't that be something! We're saving our money.
We thank Jennifer for taking the time to share all that with us! I'm sure it will help us all get more out of our future cruises to Europe and the Middle East.
Cabins for 5 on all Cruise Lines
Costa Cruise Lines
Fascinosa, Favolosa, Pacifica, Serena
EC, EP Oceanview, sleeps up to 5, 191 sq ft, $
BC, BP Balconies, sleeps up to 5, 219 sq ft, $
GS, Grand Suite, sleeps up to 5, 336 sq ft, $$
Deliziosa, Luminosa
BC, BP Balconies, sleeps up to 5, 236 sq ft, $
Atlantica, Mediterranea
EC, EP, Oceanview, sleeps up to 5, 175 sq ft $
BC, BP, Balconies, sleeps up to 5, 191 sq ft (BC), 232 sq ft (BP) $
S, PS, Suite and Panoramic Suite, sleeps up to 5, 353 sq ft (S) 361 sq ft (PS) $$
Diadema
EP, Oceanview , sleeps up to 5, 222 sq ft $
BC, BP, Balconies, sleeps up to 5, 268 sq ft, $
GS, Grand Suite, sleeps up to 5, 455 sq ft, $$
Magica
EC, EP, Oceanview, sleeps up to 5, 191 sq ft $
BC, BP, Balconies, sleeps up to 5, 218 sq ft, $
NeoRiviera and NeoRomantica (very few)
S, PS, Suites, sleeps up to 5, 418 sq ft (S) 499 sq ft, $$
Victoria and NeoClassica
None
---
MSC Cruise Lines
Splendida, Fantasia, Poesia, Orchestra, Musica
None
Preziosa
FLA, Connecting B2 balcony cabins(triple or double/quad), sleeps up to 6, 540 sq ft $$$
Lirica, Opera, Sinfonia, Armonia (2 per ship on Deck 9)
O2, Oceanview Cabin, sleeps up to 5, 236 sq ft, $
Magnifica (8 total on the ship)
S3, Aurea Family Suites, sleeps up to 5, 331 sq ft, $$
Meraviglia
FMO, Family Ocean View, sleeps up to 6, TBD sq ft, $$
FMB, Family Balcony, sleeps up to 6, TBD sq ft $$
FLA, Super Family Connecting Balcony Cabins, sleeps up to 6, TBD sq ft $$
FPO, Super Family Plus Ocean View, sleeps up to 10, TBD sq ft $$$
FPB, Super Family Plus Balcony, sleeps up to 10, TBD sq ft $$$
---
Norwegian Cruise Lines
Norwegian Getaway
O1, Family Ocean View, sleeps up to 5, 161 sq ft. $
H4, Haven Suites, sleeps up to 6, 603 sq ft. $$$
Norwegian Star
S1, 3-bedroom Garden Villa, sleeps up to 7, 6694 sq ft. $$$
SA, Deluxe owner's Suite, sleeps up to 6, 700 sq. ft $$
SC, 2-bedroom family suite, sleeps up to 6, 574 sq ft. $$
SD, Family suite with balcony, sleeps up to 6, 409 to 600 sq. ft $$
SJ, Family suite without balcony, sleeps up to 6, 409 to 600 sq. ft $$
Norwegian Epic
H4, Haven 2-bedroom Family Villa with Balcony, sleeps up to 6, 506 sq footage, $$$
Norwegian Jade
SC, 2-bedroom Family Suite, sleeps up to 6, 546 sq. ft. $$$
H4, 2-bedroom Family Villa H4 with balcony, sleeps up to 6, 572 sq. ft. $ $$
H1, 3-bedroom Garden Villa,, sleeps up to 8, 3355 sq. ft $$$
Norwegian Spirit
None
---
Princess Cruise Line
Crown, Caribbean and, Emerald
S8, Family Suite with Balcony, sleeps up to 6/8 (varies by ship), 606 sq. ft. $$$
Regal, Royal, Pacific, Sea, Dawn
None
---
Disney Cruise Lines
Disney Magic
4A 4B and 4E Deluxe Family Oceanview w/ Verandah, sleeps up to 5, 304 sq. ft. $$$
00T, One-bedroom Suite w. Verandah, sleeps up to 5, 614 sq. ft., $$$
R, Royal Suite, sleeps up to 7, 1099 sq. ft., $$$
S, Two-bedroom Suite, sleeps up to 7, 1099 sq. ft, $$$
---
Carnival Cruise Lines
Vista
FJ, Family Harbor Ocean view, sleeps up to 5, 230 sq ft $
FS, Family Harbor Suite, sleeps up to 5, 340 sq ft $$
---
Holland
Ms Koningsdam
FA, FB Family Ocean View, sleeps up to 5, 222 sq ft $$
Eurodam, Westerdam, Oosterdam, Zuiderdam, Prinsendam, Amsterdam, Rotterdam, Veendam
None
---
Royal Caribbean
Freedom Class: Freedom of the Seas, Independence of the Seas
FO, Family Ocean View, sleeps up to 6, 358 sq. ft., $$
FI, Family Inside, sleeps up to 6, 338 sq. ft, $$
FP, Family Promenade, sleeps up to 6, 327 sq ft., $$
PF, Family Panoramic Ocean view, sleeps up to 6, 406 sq. ft, $$
FS, Royal Family Suite with Balcony, sleeps up to 8, 610 sq ft, $$$
PS, Presidential Suite, sleeps up to 14 guests, 1209 sq ft., $$$
Voyager Class Ships: Navigator of the Seas
FO, Family Ocean View, sleeps up to 6, 265 sq ft, $
FS, Family Suite, sleeps up to 8, 610 sq ft., $$$
PF, Family Panoramic Ocean View, sleeps up to 6, 406 sq ft., $$
Radiance Class: Serenade, Brilliance, Radiance, Jewel
FO, Family Ocean View, sleeps up to 6, 265 sq ft., $
FF, Two-Bedroom Suite, sleeps up to 8, 592 st ft., $$$
TS, Two-Bedroom Suite, sleeps up to 8, 532 sq ft., $$$
D1, Balcony, sleeps up to 5, 184 sq ft (Serenade of the Seas only) $
JS, Junior Suite with Balcony, sleeps up to 5, 282 sq ft, (Serenade of the Seas only) $$
Vision Class: Rhapsody, Legend, Vision
FO, Family Ocean View, sleeps up to 6 guests, 233 sq ft., $ – (Rhapsody, Vision only)
FF, Family Ocean View, sleeps up to 8 guests, 470 sq. ft., $$ (Vision only)
FS, Royal Family Suite with Balcony, sleeps up to 8 people, 463 sq ft., $$$ -(Rhapsody, Vision only)
FS, Royal Family Suite with Balcony, sleeps up to 7, 526 sq. ft, $$$ – (Legend)
JS, Junior Suite, sleeps up to 6, 204 sq. ft., $$$
FI, Family Interior, sleeps up to 6, 260 sq ft., $
---
Celebrity
Eclipse, Silhouette, Equinox, Reflection
FV, Family Verandah, sleeps up to 5, 270 sq ft $$$
Constellation
9, 10, 11, 1, Inside cabins that sleep up to 5, 170 sq ft, $$
4,5,7,8, Oceanview cabin, sleeps up to 5, 170 sq ft, $$
FV, Family Verandah, sleeps up to 5, 270 sq ft $$$
SaveSave