Cruise News and Reviews
Spring Break for American Military in Europe is April 3-12
Here is a list and links to ALL cruises to Southern Med during that time.
All cruises are 7-days unless listed otherwise. The links below will show current prices and itinerary.
For families who live in Germany near K-town or Stuttgart, the most convenient ports to DRIVE to will be Genoa, Savona and La Spezia, which are all about a 7 and ½ hour drive south over the Swiss Alps.
Marseille is the most convenient port to reach by train - it will take 7 hours on the French TGV high speed train.
_______________________
There are NO cruises departing from Venice until April 8! Even in the third and fourth weeks in April, there are only a few.
The regular full season of cruises from Venice to Eastern Med does not begin until the last weeks of April or early May. Which is a total bummer, as even the few below do not fall within the spring break dates.
Costa NeoClassic, April 8, this is a 10-day cruise
Trieste is an Italian port very near Venice. The first Eastern Med cruise departing from there is:
7-day cruise to Eastern Med, Costa Mediterranean, April 11
Western Med
1. MSC Preziosa: departing April 4 from Genoa, April 5 from Rome
2. Costa Fortuna, April 5, from Savona to Rome, Valletta, Cagliari, 5-day cruise,
3. MSC Splendida, departing from Barcelona April 3, Marseille April 4, Genoa April 5, Rome April 6,
4. Costa Fascinoca, April 5, from Savona (goes to Barcelona and Rome, does not go to Tunis) for balcony, April 6 from Rome April 4 from Barcelona
5. Costa Diadema, departing La Spezia April 3, Savona April 4, Marseille April 5, Barcelona April 6,

Canary Islands
10-day Norwegian Spirit, April 5, from Barcelona, (departing from Malaga, Spain on April 3,
11-day MSC Fantasia, April 7 from Rome 7, April 8 from Genoa
Want to go from Germany to a cruise port in Southern Med? Here's your options!

Since most of you are in Kaiserslautern (K-town) or Stuttgart, we've prepared a detailed list of transportation options from southwestern Germany to cruise ports in the Southern Med.

1. Driving your own car

Your expenses will be gas and parking. Estimated costs are shown below.

Total gas costs (assuming gas price of $5.75 US a gallon and you get 30mpg) for round-trip drive and one way drive time from K-town to:
Venice $225, 9 hours
Genoa $199, 8 hours 15 minutes
Rome $310, 12 hours 45 minutes
Naples $273, 14 hours, 20 minutes
Marseille $221, 9 hours (the train is 2 hours faster as it goes 180 mph on most of this route)
Barcelona $271, 12 hours

Parking for 7 nights in cruise terminal parking lot just got a lot easier on MSC cruises.

They have a program called Park & Cruise, where you simply leave your car at the luggage drop-off zone, board the ship. The parking charge is added to your onboard charge account which you pay at the end of the cruise. Then you simply show that reciept when you go to reclaim your car.

The cost varies by port and is NOT available in all ports. The cost ranges from 80 to 100 Euro.

For ports where MSC does not offer the Park and Cruise option (like Bari and Genoa), try this:

http://www.myparking.eu/parcheggio_porto_genova.php

http://www.msccruises.com/gl_en/Reservations-on-board/Login.aspx See details here.

Or email your travel agent at military cruise deals and instruct us do it for you !

Consider driving down to Aviano AFB the night before a cruise leaving from Venice. It's only an hour or so from there to the Venice port. Click here.
---
2. Train

Our recommendation for travel from Germany to Venice or Milan is the German train company, DB Bahn,
http://www.bahn.com/i/view/USA/en/trains/overview/ecic.shtml

You can get an ICE (intercity express) train from Stuttgart to Venice Italy for as little as 79 Euro and the trip will take 9 hours. These trains go up to 180 mph!

K-town to Marseille by train is only 7 hours and $124 pp (unless it's a holiday or peak travel time). This makes Marseille the fastest and most affordable port to access by train.

K-town to Milan takes 8-9 hours and costs 83 E on the Bahn.

Stuttgart to Milan takes only around 7 hours and costs 53 E.

(These were the prices for the second week in April when we checked in January, but of course, prices for other dates may differ.)

We recommend using Milan as a midpoint if you're going to an Italian port.

From Milan, take the Italian train line, Italiarail, to your Italian cruise port.

A ticket from Milan to Venice or Genoa is only $13!

Time by train from Milan to port cities in Italy:
One and ½ hours to Genoa
Two hours to Savona
Only 2 and ½ hours to Venice.
Only 3 hours to Rome or Ancona.
Four hours and 40 minutes to Naples.
Seven hours and 45 minutes to Bari.

Train from Venice to Genoa is 4 and ½ hours, and costs $80, for folks who did the open jaw cruise from Genoa to Venice.

May we suggest:

If you can spare the time, you may want to consider getting a hotel in Milan for one night on the way to your cruise.

If you got on an 8 a.m. train in Germany, you'd arrive in Milan in the mid to late afternoon.

The next morning you could get up leisurely, see a bit more of the city, and then take a train to the city of your cruise port.

That way, if their is some hiccup in your travel plans, you'll less likely to miss the boat! And Milan has the most stunning cathedral I've seen in all of Europe. Just something for you to consider.
---
3. BUS
European bus lines: Sena, Baltour or Eurolines

Search them all here: http://autolinee.baltour.it/Home/455-1-en.html

A bus from Stuttgart to Milan only takes 6 hours and 15 minutes and costs $65 or 45E.

Mannheim (near K-town) to Genoa takes 11 and ½ hours and only costs $83

Munich to Rome, by bus, departing at 4 a.m. arriving 18:45, only 110 Euros.

---
Flights
First, you'll need to know which airports are within driving distance of you.

Below are listed driving distance from K-town to cities in Germany with airports.

Frankfurt Hahn - 1 hour and 15 minutes north

IMPORTANT NOTE ABOUT FRANKFURT AIRPORTS
There are TWO airports that have Frankfurt in their title, but the HAHN one is actually 1 and ½ hours west of Frankfurt, and it is the one used by Ryan Air.

Other main airlines will use the MAIN Frankfurt airport located in Frankfurt, about one and a half hours north east of K-town.

Baden-Baden - 1 hour 40 minutes south
Strasbourg, France, 1 hour 50 minutes
Cologne - 2 and ½ hours north
Dusseldorf - 2 and ¾ hours north
Nuremberg - 3 hours east
Brussels, 3 hours and 20 minutes (same as airport near Munich)
Memmingen - toward Munich, southeast, 3 hours, 20 minutes
Dortmund - 3 hours and 15 minutes north
Munster, 3 hours and 45 minutes north
Leipzig, 4 and ½ hours northeast
Bremen - 5 hours due north
Hamburg, 5 and ½ hours north
Berlin, 6 hours

Need flight to Genoa? Closest airport from K-town with direct flights on Ryan Air to Genoa is Brussels.

If you're planning on flying Ryan Air, READ THIS: Ryan Air is notorious for having additional fees for everything, including steep fees for luggage. No checked baggage is free! See complete list of luggage charges here:

http://www.ryanair.com/en/terms-and-conditions#regulations-tableoffees
Basically, plan on paying an additional 45 E per checked bag, and it better be under 20k, as you'll get charged an additional 10 E per kilo of overage.

An aggregator of cheap European flights is www.Skyscanner.com

See at a glance who flies where you want to go in Europe is www.euroflights.info

Direct flights from Munich to Genoa on Germanwings.com

A solid, German-based choice, www.airberlin.com

In England - biggest source of discount flights, http://www.easyjet.com/en/

A search on Travelocity reveals prices on the following airlines:
Atalia
Swiss
Austrian
Lufthansa

We found a useful sight, called Rome2Rio, that will instantly give you supplier and cost options for driving, bus, train and fly between destinations. See here, http://www.rome2rio.com/
---
We hope this helps you find the best option for travel to your cruise port!
We can't book these travel options for you, but booking them yourself via the Internet should be easy enough.

We'd be interested in hearing how your trip to port worked out for you, if you would recommend your mode of travel to other military families in Europe.

Happy Travels!
866-964-5482
Military Mom's review of MSC Splendida
If you're a military family in Europe trying to decide which cruise to take, you should see this.

It's a military mom's review of her family's cruise to the Western Med on the MSC Splendida.

It's so helpful! She talks about the room, the food, what to do in port, the drink packages, the kids clubs, etc.

We figured many of you would be interested in every word she had to say, so we're posting the entire review below.

And, she even let us post some of her pictures. Thank you, Kacie Rosario!!

---
Kacie's review below:
The MSC Splendida was our first cruise! We had read some reviews on MSC, and it almost changed my mind, but we decided to test it out ourselves.
We could not have asked for a better experience! From the staff, the food, the amenities, and the ports of call - it was our best vacation yet.
We really enjoyed the ease of cruising and the relaxed atmosphere of the ship. There was always something to do, but if you just wanted to relax - there are plenty of places for that too!
Everything was well organized and ran smoothly - from embarkation, the excursions, dining services, and disembarkation. We never felt like we were rushed, crowded, or pressured. When we did have questions the concierge was always helpful.
It was also nice that everything was taken care of, by Mitch, before we cruised. He had our crib booked in our room, our tickets e-mailed to us, and even signed us up for the excursions that I wanted to do.
I was a nervous first time cruiser and Mitch was great about promptly answering my dozens of emails.
We also enjoyed the dining experience onboard. Every night you have the option to enjoy a seven-course meal, and it does not disappoint. I consider myself a picky eater, and there was always something I enjoyed. The wait staff also goes above and beyond to make you feel welcome.
We have a two-year-old and I was really nervous about bringing him into the dining room and getting those annoyed stares, but the staff was so accommodating and understanding - as were our fellow diners.
We also decided to go with the Cheers package which allowed us unlimited drinks (beer, wine, soda, and water) during dining hours - which was a great purchase for us, and we certainly got our money's worth! The buffet was also great for breakfast and lunch. They had a wide variety of options and the service, again, was phenomenal.
Our room was fantastic, and far exceeded our expectations. From the reviews I was expecting a tin shoebox, but our room was large enough for two adults to relax, and a toddler to run around.
We had a great view from our balcony, and it was nice to sit outside while we were arriving and leaving a port. The room service visited twice a day and was always quick to offer assistance.
We looked around the kids area, and we would have taken advantage if our son was older. The groups would come into the buffet at times, and always seemed like they were having so much fun. It looked like they had costume days, and plenty of arts and craft activities.
Even though we didn't specifically use the kids club - the ship itself was very kid friendly. There are plenty of wide open spaces where we could 'run off' steam, or enjoy the views.
We enjoyed all of the ports of call - the only complaint I have is that we could not spend ALL day at some! We chose to do two excursions through MSC (Tunisia and Palermo) and we did the rest on our own.
We did utilize a shuttle through MSC at two of the ports, which was a great deal - it gave you a cheap and reliable way to the city center, but allowed you to still explore on your own.
Tunisia and Rome were our ultimate favorite ports.
I would suggest doing an organized excursion in Tunisia - especially if you have children. Tunisia is fantastic, but a bit overwhelming. For us it was nice to just sit back, relax, and let the tour guide take us to all of the amazing sights.
I would also suggest porting out of Rome so you can extend a couple days on the front or back end of your cruise. We opted for this planned and it worked out great for us. There is just too much to see in Rome!
In every port we ate at an authentic restaurant to that city or country. It was great to experience new things and we had fun tracking down the right place! In Barcelona we ate tapas, in Palermo a traditional Sicilian restaurant, in Rome we had plenty of pizza, in Marseille we had beignets, and in Tunisia we enjoyed some amazing local coffee. I would suggest just getting out and enjoying the culture and surroundings!
---
Kacie has even more pictures, great tips and info on her blog,
http://rosariofamilyblog31.blogspot.com/2013/12/cruise.html
.
Thanks so much for letting us share all that with everyone Kacie. I'm sure it was helpful to many folks.
---
Click on the link below to see all May cruises on the MSC Splendida.
The rates really increase in July and August, so try to go before then if you can.
http://cruises.militarycruisedeals.com/cs/forms/cruiseresultspage.aspx?skin=008&vid=613&df=05%2F1%2F2014&did=-1
If you'd like to use the same agent as Kacie had, call 866-964-5482 and ask for Mitch.
Want to know if there any cruise ship cabins that will hold 5 people?



Here's the definitive answer to that question!

We are experienced travel agents from My Cruise Club and Military Cruise Deals who've been in business for over 12 years and we have had thousands of potential cruisers ask us this question

So we've set out to, once and for all, provide a comprehensive list of all cruise ships with cabins that will hold five people or more, on all cruise lines.
And you can take our word for it. We've done a lot of research to make sure that the information you see here is 100% correct.  Often times the cruise line's own agents get this information wrong!
We try to list the category type of the rooms, so if you see a letter or number combination (like, SJ, BA, 4A) next to a room description, that's a shorthand version of the category, as referred to by the cruise line.
As always, you're welcome to just call us and ask!  866-964-5482
---
Norwegian Cruise Lines
Breakaway and Getaway - are Norwegian Cruise Line's newest, biggest ships
The Breakaway sails from New York to Bermuda in summer, and from Florida to the Bahamas in winter.
The Getaway sails from Miami to the Bahamas/Caribbean.
There are only two categories of rooms on the Breakaway and Getaway that hold 5:
1.  Family ocean view on deck 5, 161 sq ft. Most bathrooms have bathtubs, and there are many connecting staterooms.  
For a 7-day cruise in September, 2013, this room was $999 for the first and second passengers and $499 for the 3rd, 4th and 5th. After tax, the cabin total was $4378.  
(If you'd booked it with us at My Cruise Club and Military Cruise Deals, the rate would have been at least $150 less.)
2.  The Haven, a 2-bedroom family villa with balcony, 603 square feet, on decks 15 and 16, has two bathrooms and sleeps up to six people!  The price for six for a week cruise will be about $10,000.  ($500 less if you book it with us!)
Norwegian Dawn
2-bedroom family suite SC,
Family suite with balcony - SD and
Family suite without balcony - SJ
Family Suite on decks 11 and 12, 409 to 600 sq. ft, sleeps up to six
Deluxe Owners Suite SA - 700 sq. ft, living room, dining room, separate bedroom with king-sized bed, sleeps up to six!
3-bedroom Garden Villa - sleeps up to 7
Epic - The Haven 2-bedroom Family Villa with Balcony S4 - is the only cabin that will hold five. Will sleep six in fact!
Norwegian Gem, Jade, Jewel, Pearl
2-bedroom Family Suite balcony SC
and 2-bedroom Family Villa S4 with balcony (S4 is part of Haven)
The Haven 3-bedroom GARDEN villa S1 that is 3300 sq ft!! and will hold 8 in 3 separate bedrooms!  The Garden Villa, with 8 sharing it, will on average cost about $20,000.
Norwegian Sky
Family Oceanview Picture Window Cat 01, 150 sq. ft, decks, decks 9 and 10.
Penthouse with Large Balcony - 558 sq. ft. category SF-F, separate bedroom, sleeps 5, decks 8, 9
Owner's suite with large balcony - 835 sq. ft, category SB-5, sleeps 5, separate bedroom with king bed, decks 8 and 9
Norwegian Star
Family Suite, category SJ-6, sleeps up to 6, 400 sq. ft. deck 12 - does not have a balcony
2-bedroom Family Suite, category SC-6, 574 sq. ft. deck 11.
Deluxe Owners Suite and Garden Villa - as already described
Norwegian Spirit - no cabins hold 5!
Norwegian SUN - Only Norwegian ship with inside - I1, IB, IC
Some balconies too - BB
Family ocean view suite - 01
None of penthouses sleep more than four
Does Alaska in summer, can get all five in one cabin for around $3500!
Does Caribbean from Miami in winter - 10 day cruise to Southern Caribbean - $3300 on Dec 1, 2013 cruise.
Norwegian Pride of America doing Hawaii itinerary, All penthouses categories except category SJ - will hold five or more.
Deluxe Penthouse - SD up to six
Penthouse Large Balcony SH - hold up to 6
2-bedroom Family Suite SI holds 5
2-bedroom Deluxe Family Suite hold 5 -  SA rooms which start at $5000 for first and second, $649 for 3rd, 4th and 5th, so cabin total around $10,000.
2-bedroom Obstructed Family Suite SJ - lifeboat is 100% blocking window!
---
Princess Cruise Line
Star, Shapphire, Crown and Diamond Princess have Family Suite with Balcony, category S8-6, that will hold six.
Grand Princess, S8-8, family suite with balcony, two connecting rooms with large living room, sleeps up to 8!  On Dolphin deck, Grand Princess does Hawaii in winter and Alaska in summer.
These Family Suites are two self-contained staterooms interconnecting through a large living room which leads to an oversized private balcony.
Both bedrooms have two twin beds that can be converted to queen-size beds, considerable closet space, vanities, and televisions. The master bedroom has a bathroom with bathtub/shower combination, and the second bedroom has an attached bathroom with shower.
The living room has two sofa beds, armchairs, and television. Floor-to-ceiling sliding glass doors lead to your private balcony with lounge seating. Each suite also has thermostat controlled air-conditioning, refrigerator, individual safe, and 24 hour room service.
No other Princess ships have cabins that hold 5 or more.
---
Disney Cruise Lines
Dream and Fantasy
1. 8A 8B and 8C Deluxe Family Ocean view at 241 sq. ft. ,
2. 4A 4B and 4C Deluxe Ocean View stateroom with verandah -299 sq. ft. and
3. V Concierge Family Stateroom w/ verandah suites 306 sq. ft.  which will hold 5.
4. T One bedrooms suite with verandah at 622 sq. ft. - sleeps 5
5. R Concierge royal suite with verandah at 1781 sq. ft. - sleeps 5
Disney Magic and Wonder -
1. 04AB and C-5 Deluxe Family Oceanview Stateroom with verandah 304 sq. ft. deck 8
2. 00T-5 One-bedroom Suite w. Verandah 614 sq. ft. 2 bathrooms, decks 8,  (18 of them on the ship)  
3. Royal Suite cat R 1099 sq. ft. will hold up to 7
4. Two-bedroom Suite cat S - also 1099 sq. ft and will hold up to 7
---
Carnival Cruise Lines
Breeze  Dream and Magic - only one category on these three new Carnival ships will hold 5:  
6N-5, Deluxe Oceanview, 230 sq.
Sunshine
inside, 4A - 4E
ocean, 6A - 6C
suites, Grand or Captain's suite
Conquest, Glory, Legend, Miracle , Freedom, Splendor, Pride, Miracle - all these ships have NO cabins which hold five or more.  
Liberty and Valor
1. Grand Suite w/ balcony, GS, 345 sq. ft.
2  Captain's Suite w/ balcony, CS, 500 sq ft, located on Lido deck.
Victory, Sensation,  Ecstacy, Elation, Fantasy, Fascination, Imagination, Inspiration, Paradise  - almost every room on the ship can accommodate five!  
The fifth bed will be a rollaway bed, which will sure make it a tight squeeze. But that's O.K.  You want to incentivize everyone to be OUT enjoying their cruise as much as possible.
---
MSC Cruise Lines
Most MSC ships HAVE NO CABINS THAT HOLD FIVE, unless the 3rd is an infant, under 30 months old.
Even then, we have to fill out an application for you and wait for an answer that could take up to a week to arrive!
They basically try to determine if the ship is too close to capacity. If it is not - they will allow the fifth.
MSC only has four ships which allow 5 people without 1 having to be an infant: Magnifica, Lirica, Opera, Sinfonia.
All the Lirica Class ships (Lirica, Opera and Sinfonia) have 2 ocean view cabins per ship which hold five.  ONLY TWO!  So, obviously, you'd need to book these WAY in advance.
The Magnifica has 8 family balconies on deck 12.
In the fall of 2013 the Magnifica is doing 11 day cruises from Rome to Greek Isles. Cabin total for 5 in balcony cabin would be about $4500.
---
Costa Cruise Lines
Does Costa have cruise ship cabins that will hold 5?    YES!
All their newer, larger ships have categories of ocean view, balconies and suites that will hold five.
Their ships that fall into that newer, larger category include: Fascinosa, Favolosa, Deliziosa, Pacifica, Serena, Magica, Fortuna, Atlantica, and Mediterranea.
It will not show that on any online booking engine.  You have to call us to help you find a ship which will hold five!
This is new for Costa. Up until very recently they did not allow five in any cabin, and their online booking technology still reflects this!
---
No Holland cruise ship cabins hold five or more!
---
Royal Caribbean
There are a variety of cabins on Royal ships that will hold five or more people.
But often these categories will not show when you do a simple online search.
Even with our special 'travel agent' systems, we have to go through a process where we ask Royal to 'release' those cabins.
When a quad cabin has a configuration that consists of 2 upper beds as the 3rd and 4th, instead of a sofa bed, then a quad may be made into a quint (holding 5) if the ship is not at capacity and the 5th bed is a pack n play, and the child is under 30 months at time of sailing.  
Most Junior Suite and Grand Suite rooms fit this criteria.  
All the ships that are the same 'CLASS' of ship, all have the same cabin types and configuration.
Quantum Class: Quantum of the Seas
FC, Family Connected Junior Suite w/ balcony, 575 sq. ft. sleeps 8-10
FJ, Family Junior Suite, 301 sq. ft. sleeps up to 5
Oasis Class: Allure of the Seas and Oasis of the Seas
D4 -5 balcony
D3 - 5 balcony
C1 - balcony Central Park balcony
B1 - Boardwalk balcony
Cat I ocean view (regular queen bed, one upper, double soft bed
PR Promenade window (overlooks promenade)
Family balcony that can hold up to 6
FS - royal family suite can hold up to 8
Freedom Class:  Freedom of the Seas,  Liberty of the Seas, Independence of the Seas
FO - family ocean view, 6, 5, 358, forward
FI - family inside stateroom, 338 sq. feet
FP - family promenade
FB - family balcony - cat
FS Royal family suite with balcony, 610 sq feet, 8 people
Voyager Class Ships:  Navigator, Adventure, Voyager, Explorer and Mariner
FO, Family ocean view, 6, 5, 265, forward
FS, Family suite, 8, 5, 610, aft
Radiance Class: Serenade, Brilliance, Radiance, Jewel
Vision Class: Grandeur, Rhapsody, Splendor, Enchantment, Legend, Vision
All categories D1, Superior Ocean View /w Balcony and higher have some cabins which will accommodate a fifth with either a rollaway or pack n play.
JS Junior Suite 204 sq. ft.
GS Grand Suite, 358-384 sq. ft.
OS Owners Suite, 512 sq. ft.
Sovereign Class: Majesty of the Seas
Grand Suite, GS, 327 sq. ft.
Owners Suite, OS, 446 sq. ft.
---
Here's everything there is to know about Carnival Cruise Lines Drink Policies, Prices and Packages!

The legal drinking age on all Carnival ships is 21.
Are you allowed to bring alcohol on board?  
Only one bottle of wine or champagne per of age passenger.  No beer or liquor. If they catch you with it, they will hold it until you disembark (get off the ship at the end of the cruise).  Corkage fees for the wine and champagne are $10 in the dining room and $14 in the steakhouses.

Liquor that is purchased on board in the duty free shops or in port will also be retained until the last night of the cruise.
---
Alcohol and soft drinks ARE NOT FREE on most cruise lines, including Carnival.
Carnival has a drink package program called the CHEERS BEVERAGE PROGRAM.
It is a flat-rate daily price for alcoholic drinks, non-alcoholic frozen drinks, wine by the glass and soda.
While non-alcoholic drinks and sodas are unlimited, these drink packages ARE NOT UNLIMITED. They only allow up to 15 drinks in a day. And a day is a 24-hour period starting and ending at 6 a.m.
The price is $49.95 plus 15% gratuities per person per day, and EVERY ADULT in a room must get it if one adults wants it. You all have to be boozers together. The logic here is if just one person got it, they could share it with the other adults in their cabin.
The gratuities of 15% come out to an additional $7.49 per day. Thus, the true cost of the drink package is $57.44 - per person, per day.
Thus, for adults in a cabin on a 7-day cruise, the drink package price total would be:
$ 402.08 per person, or
$ 804.16 cabin total !!
Wow - that's a lot of money just for drinks!!  Only you know if it will be worth it for you!
---
All beverage packages must be purchased on the embarkation day or the next day and for the remainder of the cruise.
Beverages, including beers, cocktails, wines by the glass, and non-alcoholic frozen drinks all must have a $10.00 or lower menu price to qualify for inclusion in the program.
For drinks with a menu price over $10.00 a 25% discount is offered, this includes wine and champagne by the bottle. Unlimited sodas are also included in the program. Bottled water is offered at a 25% discount. See complete details below.
Beverages Included In The Program:
All spirits (including cocktails), as well as beer and wine by the glass with a $10.00 or lower menu price.

Sodas and non-alcoholic frozen cocktails.

25% discount off the menu price for bottled water

25% discount off the menu price for spirits or wine above $10.00 per drink.

25% discount off the menu price wine and champagne by the bottle.
Beverages Excluded From The Program:
Non-alcoholic beverages other than soda and non-alcoholic frozen cocktails.

Beverages promoted and sold in souvenir glasses.

Bottles of liquor.

Bottled water (offered at a 25% discount).

Beverages offered at gangway while debarking.

Beverages offered through room service as well as mini bars and/or other in-stateroom beverage programs.

The sharing of cocktails and floaters.

Buckets of beer, pitchers of beer, and beer tubes.

Wine and champagne by the bottle (offered at a 25% discount).

All spirits or wine above $10.00 per drink (offered at a 25% discount).

Beverages offered through enomatic wine machines.

Coffee beverages and food items.

All other beverage-related programs including cookbooks and bar books, beverage seminars and classes, as well as cigars.

Restrictions:
Must be 21 or older to purchase and agree not to give to minors.

Each adult (21 and over) assigned to the same stateroom must purchase the program. (see Note 2 below)

Only one drink at a time may be ordered. No sharing is permitted.

There is a 5 minute wait time between ordering drinks.

Applicable state and local taxes will be charged to the guest folio when this program is used in US waters.

Program allows for up to 15 alcoholic drinks per 24 hour period (6AM-6AM). (see Note 5 below)

Carnival reserves the right to refuse service for any reason.

Program is non-refundable.
How to Sign Up:
On embarkation day or the next day: You can sign up at the Atrium Bar, Casino Bar or one of the Lido Deck bars.

On embarkation day only: You can sign up at the temporary area set up on the Lido Deck where you previously could sign up for the Bottomless Bubbles (Unlimited Soda) Program.

You currently CAN NOT sign up prior to boarding.



Notes:
1) After transitioning to Australia the Carnival Spirit is no longer offering this program.

2) There are absolutely NO EXCEPTIONS to the rule that everyone in the same cabin (21 years of age or older) must purchase the program. If they allowed one exception it would open the door to everything.

3) If you purchase the Cheers program on the day after embarkation day, any drinks you had on embarkation day that would have fallen under the Cheers program will be removed from your Sail and Sign account or price adjusted if not fully covered by the program and you will be back charged for the Cheers program for the embarkation day.

4) If you order a double it will count as 2 drinks against your program daily limit of 15 alcoholic drinks.

5) Once you hit the program daily limit of 15 alcoholic drinks some cruisers have reported they were still able to purchase drinks at full price, others were not (seems to depend on the ship). Again, Carnival reserves the right to refuse service for any reason.

6) You still must sign all of your drink slips after getting a drink, just like you would if you weren't on the Cheers program.

7) The program CAN NOT be used on Half Moon Cay or Little Stirrup Cay. (this has gone back and forth at least once but this is the latest as of May 2013)

OR - you can just order drinks a la carte. To help you budget for that - all Carnival's individual drink prices are listed below.
---
---
Hey military parents in Europe!   These "spring break" cruises on Holland in April 2014 include:
3rd and 4th KIDS FREE!

$100 per cabin per day in FREE DRINKS. That's $700 total!

50% reduced deposit, so all you need to hold a cabin is $400

Additional military discount off Holland's lowest rate!

And $100 in onboard credit when you mention that you found this deal from us on Facebook!
11-day Western Med from Barcelona to Rome, on Holland Nordam, April 4, - Cabin total for four would be $3772.  Ports include: Marseille, Monte Carlo, Calvi, Livorno, Palermo, Naples. http://tinyurl.com/l74m52r
11-days fom Athens to Crete, Egypt, the Greek Isles of Rhodes and Mykonos and ends in Istanbul on Noordam, April 26.  Cabin total for four only $3619! http://tinyurl.com/kg2nh82
11-day Eastern Mediterranean from Rome to Athens, going to Messina, Corfu, Kotor, Dubrovnik, Venice, Greek islands including Santorini, on the Nordam, April 15.  Cabin total for four in an ocean view cabin only $4165. http://tinyurl.com/lwr6qdr
Looking for a great last-minute cruise deal?   Here's your top three:
Oct 12, Greek Isles from Athens - ocean view only $ 399 pp - Holland Ryndam  http://tinyurl.com/kv4626j

Oct 6, Western Med from Barcelona, ocean view only $649 pp, Nieuw Amsterdam http://tinyurl.com/mtbbs4f

Oct 26, Western Med, Rome to Barcelona, ocean view only $699  http://tinyurl.com/kbjzbnz

Search all Holland cruise deals here  http://www.militarycruisedeals.com/holland.html
---
Are there any cruises on which KIDS CRUISE FOR FREE?
YES!  But not many. We've listed them all below.

Be sure to contact us if you're looking for a cruise in which kids cruise for free - as new ships and dates are announced all the time, and often the web site pricing will not reveal the correct kid-free price!

If you're a military family in Europe you're in luck, as kids age 11 and under cruise for free on ALL MSC CRUISES to the Caribbean and Europe, (when they are the 3rd and 4th person in a cabin), while kids ages 12-17 pay a very reduced rate, sometimes as little as $99 each!!

MSC is top-tier, large Italian cruise line and most of their sailings are in Europe.  So if you're in Germany or Italy, it's likely you won't have to fly to an MSC cruise departure port.
MSC has a complimentary kids and teens program with all sorts of fully supervised activities in secured areas starting from early in the morning until late in the evening.
NOTE - there is an additional military discount available that is often NOT shown in pricing on the web site.  
So this is what you should do:
1. Go to this link to search all MSC cruises, http://www.militarycruisedeals.com/msc.html,
2. CALL US to get the lower rate applied to the cruise of your choice - 866-964-5482.
For families in the United States, kids cruise for free on these MSC cruises to the Caribbean.
Costa only offers a KIDS CRUISE FREE promotion on a select few of their cruises in 2013.
As time passes, they will likely designate some cruises in 2014 as kids-free.  So, be sure to CALL US to help you find your best kids-go-for-free cruise deal.
Costa Favolosa, 7-day round trip from Savona and Barcelona, multiple dates in September and October
Western Med, from Barcelona, on Costa Favolosa on September 10, November 12
7-day roundtrip to Western Med on Costa Serena from Savona on Sept 8, 15 and Nov. 3 and from Rome on September 16 and November 4.
October 20th, 7-day, Roundtrip from Venice to Eastern Med on Costa Fascinosa, inside cabins start at $569 on
For right now - that's it! No other cruise lines are offering any kids cruise free deals. However, we know you want that. So we're constantly on the lookout for it and all other great cruise deals and will let you know as soon as we know.
Our next post will be a list of all cruise ships with cabins that hold 5 people. *  
So, if you have three kids - stay tuned!

*If that 5th child is an infant, MSC will often make an exception and allow them in the cabin that is technically meant for only four. But we have to submit a form and get approval - it's not automatic.  
---
Military spouse, Raquel Thiebes, is a cruise enthusiast with a great blog,
LifeLessonsMilitaryWife.com
. She just wrote a great review of the MSC cruise she took recently. Here's an tiny excerpt:
We just got back from our last MSC cruise in the Western Mediterranean a few weeks ago, and I thought I would share some tips! One of my moderators also returned from her trip on Costa and has some helpful hints below as well. Some of our advice you can apply to the other cruise lines as well. Knowledge is power, right? I've taken a few notes and thought these could help the next person:
Drink packages. Do the math, period. They will try to cajole you and convince you to go with the most expensive package. Do keep in mind that water, tea and coffee will ALWAYS be available 24 hours up in the buffet restaurant on MSC.
If you're considering cruising Europe on MSC or Costa, you'll get a lot out of her articles and suggestions.
Click here to read it all!
---
On every Holland American cruise guests will now have the opportunity to participate in complimentary dance classes based on routines from the hit show, "Dancing with the Stars."
This is your chance to learn the basics, new steps, and then compete in an at-sea competition on your Holland cruise!
Finalists will have the opportunity to take the main stage with Holland American Line professional dancers and compete to be their cruise champion.
At the end of 2013, the cruise champion with the highest score from each ship will be invited to perform as a finalist on the Champions Cruise in January 2014!!
Finalists and a guest will cruise for free - of course!
Could you be Holland American's Dancing with the Stars Grand Sea Champion? If so, your tryout starts with selecting a Holland American cruise with a cruise date in 2013.
---
This is the ideal way to raise money for a great cause while enjoying a fantastic cruise vacation!
Join former Chairman Joint Chiefs of Staff, Admiral Michael Mullen, award-winning war correspondent Joe Galloway and others on a 4-day Western Caribbean cruise, sailing roundtrip from Houston on
November 5, 2013

on the Caribbean Princess
.
All proceeds will go to the Vietnam Veterans Memorial and Operation Homefront. Passengers will be able to take a $100-300 tax deduction, based on state room category.
And, Princess will match up to $500,000 raised for the two veterans groups!
Princess has always been very good to military personnel - providing a large on board credit for military personnel on every single Princess cruise.
And we offer our own additional discount on every Princess cruise as well, that is not reflected on the prices shown on line.
---
Our interview with Jennifer Hicks will inspire and enlighten you!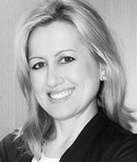 Jennifer, when did you take your first cruise?
Was it love at first cruise? Or did you develop an appreciation for cruising as you got older or went on more cruises?
I used to think that cruising was just for the retired set. Then I started seeing beautiful photos in my travel magazines of cruise ships in lovely places like Santorini (Thira) and Venice which got me thinking that perhaps I should look into it.
My husband took some convincing to book that first cruise but now he loves it as much as I do.
How many cruises have you taken in your life?
I have taken 20 cruises on seven cruise lines and spent 214 nights at sea. My trusted travel agent is Mitch at Military Cruise Deals. My husband is a civilian with the US Navy, and Mitch finds the best deals while providing suberb service.
Obviously there are many travel choices that you could have made, yet you've chosen to take a cruise at every possible opportunity. Why do you keep choosing to cruise?
There are so many reasons! I love the fact that we can have family time, personal time and couple time on board.
I love being waited on in the dining room and having a menu without prices.
I love the children''s programs onboard, the evening entertainment and the many things to do.
Above all, I love visiting amazing places while only having to unpack once.
The only thing I don't love is trying to watch my weight. Everything just tastes so good.
You've mentioned that sometimes your husband is not able to go on all those cruises with you. Do you ever get lonely cruising with just you and your son?
Caleb
(her son)
and I have been on six cruises without my husband. He just can't get enough time off to match up with all the great deals I'm finding. Cruising is just so safe and such a great way to meet people that we're never lonely.
You've cruised on many different cruise lines:
Carnival
,
Norwegian
,
Holland
,
Celebrity
,
Princess
,
Disney
and
Royal
. After so many cruises, have you noticed major differences in the ships or cruise lines' quality, cleanliness, food, cabins and staff?
The Canary islands and Madeira (Madeira is Funchal, Portugal) are also beautiful and fascinating. Many trans-Atlantic cruises stop here on their way to the Med. I've been twice to these islands and I know I've said this before but I'd love to go back.

On the Island of Tenerife we took our son to Loro Parque which was just as good as Sea World. It was my son's first chance to see killer whales close up. We sat right up front and got splashed. It was so much fun!
With all this cruising comes an important decision you have to make at every port of call: What are you going to do: stay on the ship, walk off and go it alone, or take a guided shore excursion?
For many people, the shore excursions can be so expensive, many people choose them sparingly - doing maybe only one or two per cruise. How about yourself? Do you recall anything you did at ports that was free or affordable and particularly fun?
I would love to hear about some of your favorite shore excursions. In case this helps jog your memory, below is a list I made of some of the ports you've cruised to:
The recent incidents of technical trouble on a few cruise ships have caused some people to be nervous about cruising. Do you worry at all about something like that happening while you are on board?
What's still on your cruise bucket list?
Well, my big dream is to take a world cruise on Holland America Line. 115 nights and 30,000 nautical miles. Wouldn't that be something! We're saving our money.
We thank Jennifer for taking the time to share all that with us! I'm sure it will help us all get more out of our future cruises to Europe and the Middle East.
Search for your next cruise here!

Already found a specific cruise you'll like to take?

Call us to make sure you're getting the lowest possible rate! 866-964-5482.
---
These two new ships are simply amazing
Norwegian Breakaway - sailing out of New York starting in May
Enjoy Broadway shows ON the Breakaway! ROCK OF AGES; the dance sensation BURN THE FLOOR; and CIRQUE DREAMS & DINNER JUNGLE FANTASY!!
The famed comedy troupe The Second City, Howl at the Moon dueling pianos, and New York's own Slam Allen will perform on the vessel as well.
Celebrity Chef and Food Network star Geoffrey Zakarian will debut his first restaurant at sea - Ocean Blue
Buddy Valastro, star of the TLC series "Cake Boss," will open an extension of his popular bakery, Carlo's Bake Shop.
28 dining options on board and an Ice Bar
Aqua Park with five full-size water slides, including twin Free Fall slides, the first ever at sea
a three-story sports complex that includes the largest ropes course at sea, a nine-hole miniature golf course, basketball court, rock climbing wall and more.
luxury stateroom options including The Haven by Norwegian, comprised of 42 Suites at the top of the ship
and innovative Singles Studios, designed and priced for solo travelers!
See dates and prices on all future cruises on the Norwegian Breakaway
Top seven best cruise deals available as of Feb 1, 2013.
1. This first one is our special exclusive deal. We've got the only cabin left on this uber-popular European river cruise. First caller before February 3rd gets it for $1000 less than the cruise line's price!
Avalon Felicity from Amsterdam to Basil, Switzerland,
7- days, departing July 14, 2013. Avalon Balcony Suite (one of the four largest cabins on the ship), normally $8348. After our $1000 discount, the total for two is $7348.
Click here for more details - but call us to book to get the $1000 discount! 866-964-5482.
2. These 14- and 5-day cruises to Hawaii on Princess, leaving from San Francisco and Los Angeles in April start at $1099 per person for an inside cabin. Military folks would get $350 per cabin in onboard credit! Non-military would get $100. Of course, $1099 is the cruise line's lowest rate, and doesn't include our discount. So - be sure to CALL US to book so we can get our extra discount applied!
3. Here's some great deals on cruises to the Bahamas and Caribbean on the world's newest cruise ships! Six days on the Carnival Breeze only $409 per person and has a 7-category upgrade offer!
4. The best deals on Alaska cruises this spring and summer are on Holland, starting at $499 and Norwegian, starting at $469.
5. Last-minute Disney cruise deals as low as $375. Great military discounts on many of these deals. When you call us to book your Disney cruise, be sure to ask us for a secret special tip that will help get your child on the stage during the Golden Mickey's show on the Disney Dream!
6. Looking to see Southern Europe this summer? Here are the best deals from June - August by cruise line: MSC, Costa, Carnival, Norwegian, Princess, Disney, Oceania, Holland.
7. Cruises to the Fjords, Scandinavia and British Isles book up even faster than Alaska. Prices will rise by hundreds of dollars as we get closer to summer. Here's all the best deals for summertime cruises to Northern Europe on all cruise lines.
---
How to get the least expensive cabin on a cruise?
Book an inside, ocean view or balcony "guarantee". A "guarantee" simply means the cruise line will assign you a cabin on the day of sailing, and that cabin is guaranteed to be an ocean view or better if you book an ocean view guarantee.
It will be a balcony or better (a suite) if you book a balcony guarantee. Or an inside or better if you book an inside guarantee.
Don't worry - you are 'guaranteed' to get a cabin in the category you choose: inside, ocean view or balcony. There is no such thing as you arriving at the ship and the cruise line has no cabin for you. Promise!!
A 'guarantee' cabin is often $50 to $100 less per person than booking an assigned cabin.
Many people want to choose their cabin in order to make sure they'll get a cabin on a certain deck, next to another cabin, or in the mid-section of the ship.
Thus, the only drawback to getting a guarantee cabin is you may not get a cabin assigned to you that has the most ideal location.
It's your choice: cabin choice or price. Which is more important to you?
If it's price - book an "guarantee" and roll the dice!
---
What's the secret sauce on getting the lowest cruise rates?
Some other travel agencies try and fool cruise shoppers into thinking they have prices that are "discounted by 80%". Sorry, but that's a bunch of hooey.
The fact is, virtually all other travel agencies that you probably know by name (Travelocity, Expedia, Orbitz, VacationsToGo) don't discount any cruise by a single penny! Their prices are always exactly the same as the rate anyone can get directly from the cruise line.
The simple truth is, we offer a discount off the cruise line's lowest rate that comes out of our commission. None of those big boys listed above does that.
So there it is. Now you know everything there is to know about who's giving out cruise discounts and how they're doing it!
---
Here's a tip from us (and we are some very experienced cruisers)...try and book your next cruise on a NEW SHIP!
All cruise ships are utterly stunning. And the view from your balcony cabin or the top deck is the same on every ship.
But these days, the newest ships are so luxurious, so large and have so many exciting new features - we love to get on them right away!
Click on links below to see best deals on all upcoming sailings on the world's newest cruise ships.
Carnival Breeze - began cruising in 2012
- full water park and 4-D interactive movie theater
- cruises from Miami to Caribbean in winter, Southern Europe in summer
- big military discount on almost every sailing!
Carnival Sunshine
- maiden voyage is April 2013
- in winter cruises to Western Caribbean from New Orleans; in summer from Barcelona and Venice
- currently offering big military discounts on most sailings!
Disney Fantasy - built in 2012
- world's best entertainment for kids, large family suites
- does 7-day cruises out of Port Canaveral year-round
Norwegian Breakaway
- based in New York year-round doing 7-day round trips to Bermuda starting in April 2013
- largest suites at sea, 3-bedroom villa and custom cabins for single passengers - a first on cruise ships
- oceanfront "boardwalk" lined with bars and restaurants
- huge ship, large aquatic park and 3-story sports complex, ropes course
Norwegian Getaway
- will be Breakaway's sister ship
- starts sailing in January of 2014, but available to book now
- cruising 7-days round trip from Miami to best ports in Bahamas
Princess, Royal Princess
- sets sail in June of 2013 doing 7-day cruises from Miami to Bahamas in winter, and 12-day cruises from Venice and Barcelona in summer
- amazing story penthouse cabins, luxurious amenities, specialty restaurants, (Our Arlington-based office is booked on this ship in October 2013. We're very excited about that! Come join us!)
Celebrity Reflection
- large luxury ship began cruising in 2012
- lawn club with real grass!
- cruises from Miami in winter, and round-trip from Rome in summer to ports in Italy, Greece, Turkey.
Uniworld River Orchid - state-of-the-art river cruising ship, floor to ceiling glass doors, panoramic open-air restaurant
- most relaxing way to see multiple Asian countries
- 14-day cruises from Hanoi and Ho Chi Minh City
Oceania Riviera - launched in May 2012
- the ultimate cruise ship for foodies, restaurant by Jacques Pepin, extensive wine list, cooking classes and culinary tours at ports of calls
- cruises from Miami to Caribbean in winter; Venice, Rome, Athens and Istanbul in summer
Viking Longships:
Aegir, June 2013, Budapest to Nurnberg
Atla, August 2013, Amsterdam to Basel, Switzerland
- romantic river cruise vessels, larger cabins, floor to ceiling sliding glass doors, panoramic views from deck
-most affordable/relaxing/luxurious way to see interior of multiple European countries from Rhine and Danube
Royal Caribbean, Allure of the Seas
- launched in November of 2011
- has Central Park and Boardwalk neighborhoods, sister ship of Oasis
- sails from Ft. Lauderdale to Bahamas and Western Caribbean
MSC Preziosa - huge new ship, just launched
- Western Mediterranean cruises from Genoa, Messina, Naples, Marseille and Barcelona
- most affordable new ship on the high seas, least-expensive way to see European ports
All new ship cruises to the
Bahamas and Caribbean
---
How we save you money even AFTER your cruise is booked and paid for.
Imagine if your travel agent called you and said, I've been keeping an eye on your cruise. This morning the cruise line lowered the price of your cabin category by $200 per person, and I was able to refare it to that new lower rate. So, I just wanted to let you know that $400 has been refunded to your credit card. That's all. Have a nice day."

Or, "I checked on your cruise status today and there was a free-upgrade offer available, so I can get you moved up from deck 6 to deck 10 if you'd like?"

And, "Our agency has qualified for a $50 on-board credit for your cabin. Expect to see a $50 deduction off your bill for on-board expenditures. "

We make phone calls like that on a regular basis, because even after our clients book with us, we STILL are on the lookout for ways they can get more and pay less.

When your final payment becomes due, we check the current rate for your cruise, and if it is less than what you paid, we contact the cruise line and request that they refare your cruise to the new lower rate, upgrade you to a higher category, or provide an on-board credit for the difference. We also welcome you to call us if you find the rate has gone down anytime after you book!
---
How to see Europe on less than $70 per day.
Here's what's you need to know… The most affordable way to see Europe today is via a Oceania Cruise.

And we offer an additional discount that's more on Oceania cruises than on any other cruise line. So when you call us to book, the price you'll pay will be even lower than the price quoted below!

For a 7-day cruise of Southern Europe, inside cabins start at $300, ocean view at $400, and balconies at $600. Imagine: you can see France, Italy, Sicily, Spain and Palma de Mallorca, for less than $400 a week!!
There may never be a more affordable time to see Europe.
Click on the links below to reveal Oceania's best deals.

Last-minute cruises to Eastern Mediterranean
Last-minute cruises to Western Mediterranean

Cruises leaving from the following European ports:
Marseille - starting at $379
Rome - starting at $429
Savona - starting at $289!
Barcelona - starting at $289
Venice - starting at $339
Cruises that start in Italy and visit Greek ports of call
Cruises to the Canary Islands
Transatlantic and Repositioning Cruises

Oceania has three new ships cruising Southern Europe

the Fascinosa – built in 2012
the Favolosa – built in 2011
and the Deliziosa, built in 2011.
Experienced cruises know, there's a big difference between the newest ships and the older ships.

It's rare to be able to get a cabin on a new cruise ship for less than $1000 per person. But not on Oceania's new ships!
You can get a cabin for less than $400 per person
---
Our choice for best luxury cruise deal you can book today is….Oceania Cruises
Special sale on select 2013 and 2014 sailings on mid-sized ships of Oceania includes:

FREE AIR FARE
2 for 1 Cruise Fares
Bonus Savings up to $5,000 per stateroom
FREE Pre-Paid Gratuities on select sailings.
2 for 1 Deposits
Instead of paying $14,700 per person for a balcony cabin on an 18-day cruise from South American to Tahiti, how about paying $5999 instead, and still getting free airfare and gratuities and 2 for 1 deposit! How about $8799 reduced to $3599 for a balcony on a 10-day cruise from Miami to the Western Caribbean in December 2013.
And all the other free stuff is included in that price too!

Prices shown online do not reflect total savings! Be sure to call to get discounted rates and all amenities we can secure for our clients! 866-964-5482

To see all Oceania sailings click here.
To see Oceania sailings in winter 2013/2014, click here.
---
Princess's Military Discount Policy and Current Cruise Deals
Princess's military policy is different from all other cruise lines. Instead of offering a discounted rate off some cruise sailings, Princess offers an onboard credit on every sailing of six days or more. Click here for more details.

This special military benefit is eligible on any cruise, any time of the year and can be used to purchase a wide variety of amenities and experiences on your Princess cruise ship.

Military Benefits: Free Onboard Spending Money*
| | |
| --- | --- |
| Cruise Length | Amount |
| 14 days or longer | $250 per person |
| 7 – 13 days | $100 per person |
| 6 days or less | $50 per person |
Military Benefit Application
Your Military Cruise Deals travel agent will request this benefit for you and submit all forms necessary, once you email proper verification to Mitch@militarycruisedeals.com. Or fax to 866-782-2889

Once approved, the onboard spending money will be automatically applied to any future cruise you book with Princess! This special benefit is available to you on any Princess cruise and is combinable with other deals.

Applications to receive this benefit must be made no later than 14 days to cruise departure date. Requests will be handled within 7 days. Once your request has been processed, an updated Booking Confirmation will be forwarded to you or your travel agent. Onboard spending money can be applied before or after you have booked your cruise.

Click on links below to see latest Princess cruise options and pricing.

Last-minute Princess sailings in 2012
All Princess sailings from Galveston
Princess sailings leaving from Los Angeles, going to Mexico, Hawaii and along Northern Coast to Vancouver
Princess sailings to South Pacific destinations, including Papeete/ Polynesia and Bora Bora and Sydney
---
Are there special discounts just for seniors? YES!
The cruise lines call them Senior Special promotions!

Click on the links below to see all the Senior Special rates offered now.

Carnival's Senior Specials:
Conquest from New Orleans
Pride from Baltimore
Sailings in January through March: including the new ship Breeze!

Senior specials offered by Celebrity in 2012.

Princess's Senior Special rates for Nov-Jan sailings are as low as $499 and some include $50 in on-board credit.

Norwegian is offering low rates and an on-board credit offer for these November sailings.

Great deals on Holland's November sailings - a balcony cabin on the new Amsterdam ship is only $599 pp.

Reduced airfare, up to $1000 in on-board credits offered on select 2012 Silversea sailings.

Special senior rates and FREE GRATUITIES offered on these Royal Caribbean 2012 sailings.

If no senior rate is offered by the cruise line, be sure to ask us what our senior discount will be!
---
The TRUTH about the pictures of Sandals and Beaches all-inclusive resorts
We just got back from the newest all-inclusive Sandals resort in the Bahamas, and here's the scout's honor truth about it: the pictures on the website of the water, beach and resort were not retouched. It really is that beautiful!!

In fact, it may have been the most beautiful beach scenes I've ever seen, world over. The colors were so stunning it was almost unbelievable.




This is the exact beach you'll be on if you stay at the Sandals in Great Exuma in the Bahamas.

To see more pictures of this resort, click here and use the drop down menu to select Sandals Emerald Bay.

The rooms were huge; the bathrooms were gorgeous; the views, amazing; the food, fantastic. The free drinks were "dangerously" good.

That's right - I said FREE drinks. Remember, Sandals and Beaches are luxury ALL-INCLUSIVE resorts, so everything you need to have the best vacation ever is included:
large, luxurious suites with balconies and marble bathrooms.
gourmet food available around-the-clock at buffets, multiple specialty restaurants, coffee and dessert bars, 24-hour room service, and beach-side cafes
premium beer, wine and liquor provided in your mini-bar, at every restaurant, pub and swim up bar on the property
beach toys, beach towels, chairs and cabanas
kids activities, water slides and water parks
evening entertainment, discos
scuba diving!
gratuities
transfers from the airport
Normally, scuba diving costs about $150 per person, per dive. So if you're a diver, or would like to be, Sandals and Beaches are an extraordinary value. We figured we save over $600 per person in dive costs every time we take a Sandals vacation.

The Beaches resorts in Turks & Caicos and Jamaica were just named 2012's BEST FAMILY HOTELS AND RESORTS by Travel and Leisure Magazine. See why - click here.
March Madness: Today's Top Twelve Hottest Cruise Deals!
Free gratuities and free beverage package or on board credit for all Celebrity cruises to Europe from June 2013 to March 2014. But you must book by April 15 - within the next month!!
'Florida residents only' sale on Disney! Special prices not shown on-line. Florida residents get 4- and 5-day Disney cruises from Port Canaveral and Miami for approximately $30 per person per day less than rates show on line. Call us for more information - 866-964-5482 !
She's spent 214 days over the last four years on cruises to Europe and the Middle East.

Our interview with Jennifer Hicks will inspire and enlighten you!
You've mentioned that sometimes your husband is not able to go on all those cruises with you. Do you ever get lonely cruising with just you and your son?
The Canary islands and Madeira (Madeira is Funchal, Portugal) are also beautiful and fascinating. Many trans-Atlantic cruises stop here on their way to the Med. I've been twice to these islands and I know I've said this before but I'd love to go back.

On the Island of Tenerife we took our son to Loro Parque which was just as good as Sea World. It was my son's first chance to see killer whales close up. We sat right up front and got splashed. It was so much fun!
With all this cruising comes an important decision you have to make at every port of call: What are you going to do: stay on the ship, walk off and go it alone, or take a guided shore excursion?
For many people, the shore excursions can be so expensive, many people choose them sparingly - doing maybe only one or two per cruise. How about yourself? Do you recall anything you did at ports that was free or affordable and particularly fun?
I would love to hear about some of your favorite shore excursions. In case this helps jog your memory, below is a list I made of some of the ports you've cruised to:
All of the lines we have sailed have made a huge effort to make our son happy onboard and I appreciate it! It keeps me coming back to cruising again and again. We will not cruise with a cruise line that doesn't have a children's program.
The recent incidents of technical trouble on a few cruise ships have caused some people to be nervous about cruising. Do you worry at all about something like that happening while you are on board?
I think cruising is very safe and I think people should not be afraid. It is safer than flying or driving for sure! I don't like rough seas but it doesn't keep me from cruising.
I try to ignore the negative news about cruising because these incidents are so rare and don't represent the reality of cruising to me.
What's still on your cruise bucket list?
Well, my big dream is to take a world cruise on Holland America Line. 115 nights and 30,000 nautical miles. Wouldn't that be something! We're saving our money.
We thank Jennifer for taking the time to share all that with us! I'm sure it will help us all get more out of our future cruises to Europe and the Middle East.